Bank, government and Freddie Mac foreclosures are still big concerns in Baltimore, Maryland. However, such concerns are temporarily put aside as the city prepares for the continuation of its court battle with lender Wells Fargo. The city has been battling the bank in courts for the past two years, with the bank's lending practices being the primary issue.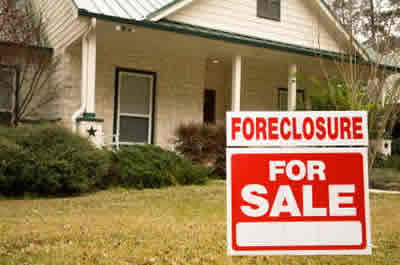 According to the city, Wells Fargo is to be blamed for some of the properties that ended up becoming Baltimore distressed homes, particularly those owned by African American residents. The city has accused the bank of discriminating against African American borrowers, asserting that the bank has steered majority of these borrowers into getting predatory mortgages, most of which ended up in foreclosures.
In an effort to help some of the owners of distressed homes in Maryland, the city of Baltimore has been planning to pursue its case and file another complaint against Wells Fargo. The city has until October 22 to launch another legal assault following a judge's dismissal of the city's second amended case.
Wells Fargo has reportedly issued a statement following the dismissal of the second case, stating that the economic problems of the city, including the housing market crisis that saw thousands of properties being lost to bank and Freddie Mac foreclosures, should not be blamed on the lender. A spokesperson for the bank has emphasized that the economic downturn experienced by the city is caused by other factors and not just by the small number of mortgage loans issued by the bank.
The bank's spokesperson further added that the problem of distressed property listing in the city is not merely due to foreclosures conducted by Wells Fargo, but is also the product of unemployment, crime and other socioeconomic issues. Meanwhile, the result of Baltimore's third attempt will have some implications on the city of Memphis, Tennessee.
This is because Memphis is pursuing an almost similar case against Wells Fargo, with the Tennessee city also accusing the lender of discriminating and misleading African American borrowers. However, the lender is allegedly preparing to use the same argument it used against Baltimore for the Memphis case, asserting that the problem of bank and Freddie Mac foreclosures in both cities cannot be blamed on just one factor.