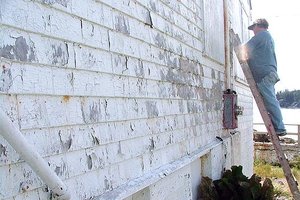 If you are renovating, repairing, or painting a home constructed prior to 1978, federal lead paint laws say your contractor must avoid contamination by taking specific precautions during demolition, construction, and cleanup. Home owners who do the work themselves are not subject to the laws.
Why lead paint laws?
Demolition, sanding, and sawing stir up lots of dust, which can be messy and inconvenient but usually not toxic. Unfortunately, in homes constructed before 1978, renovation dust might contain lead, which is harmful when ingested or inhaled by adults and children—especially those under the age of 6.
Read more: http://www.houselogic.com/home-advice/painting/lead-paint-laws/#ixzz2VMNz1tmS